About Us
Hotel Miramare was built south of the town of Eretria, the historic city of ancient times.
It lies amid green all around with Mediterranean vegetation of mature olive, mandarin, lemon, orange, fig and almond trees. Hotel Miramare was built in 1981 and has been in operation by the Stratis family ever since. In 2008 it was again renovated. The Hotel spreads in a area of 22.000 square metres of gardens and with 94 rooms in the central building and in the 4 annexes. The service in the Hotel is of outmost importance to us as well as the friendliness of our people, but above all we owe our fame to our exquisite cuisine which is based on Greek olive oil and fresh ingredients from the local market. The picturesque bay in front is only 130meters away and it has easy access via an underground passage. Both the town of Eretria and Hotel Miramare are only 70 minutes away from through Oropos ferry thus making it an ideal destination for short or family holidays.
Modern and classic rooms
All rooms of Hotel Miramare are located in the central building and 4 annexes built in a unique natural environment with plenty of vegetation and trees all around. The set-up of the buildings is such that the majority of the rooms have a view at an angle of the sea and the Attica Coastline across. There is plenty of sun for most parts of the day.
Location
22.000 m² of privately owned land with very rich in vegetation gardens and trees of the Mediterranean nature.
Service
Contact the hotel reception for any information you may need regarding your booking, accommodation.
Rooms
We have decorated our rooms with care, love and passion in order to fully meet your needs during your stay in Eretria.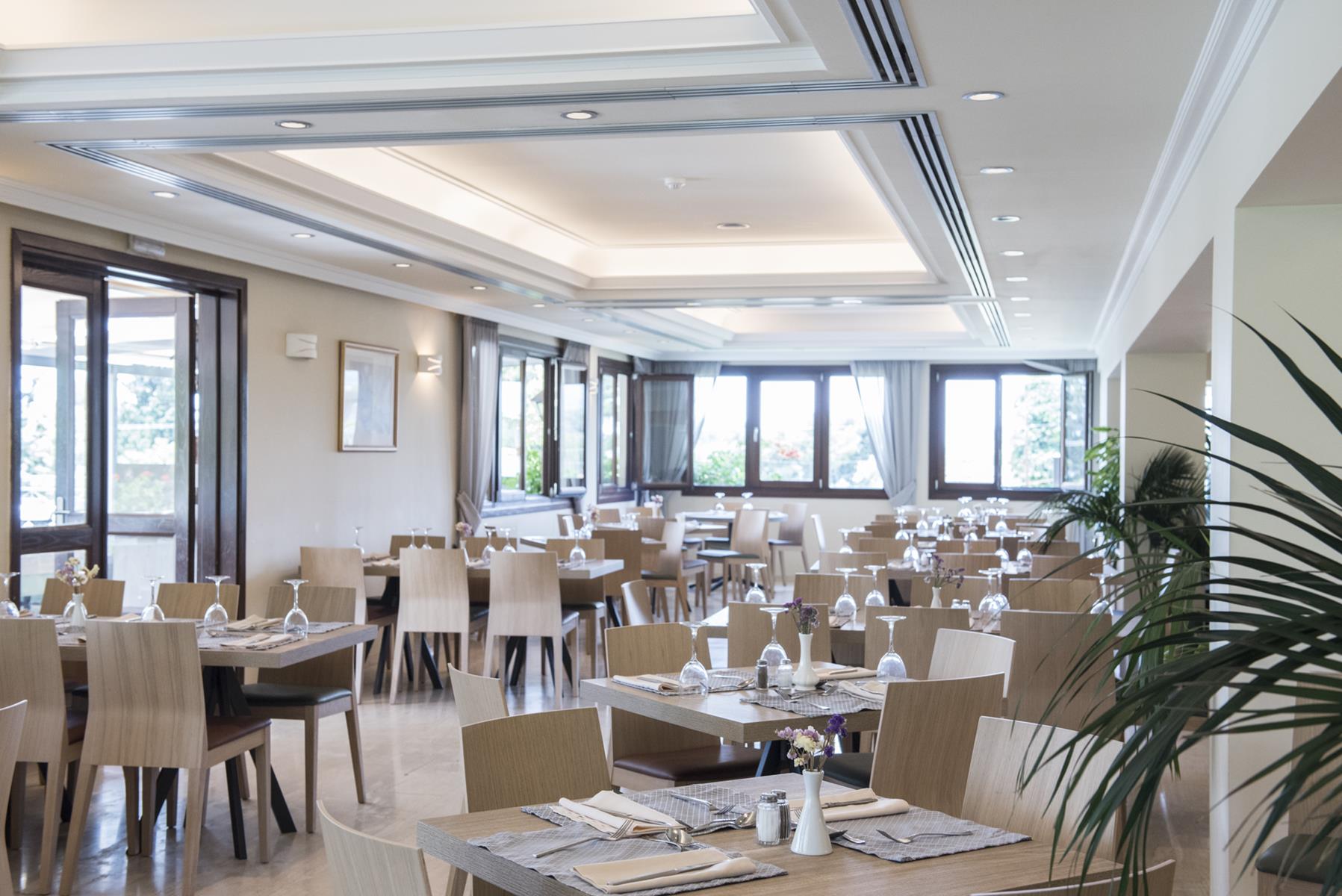 Restaurant
During the last 30 years Hotel Miramare has become famous for its deliciously traditional cuisine which still remains uncomplicated.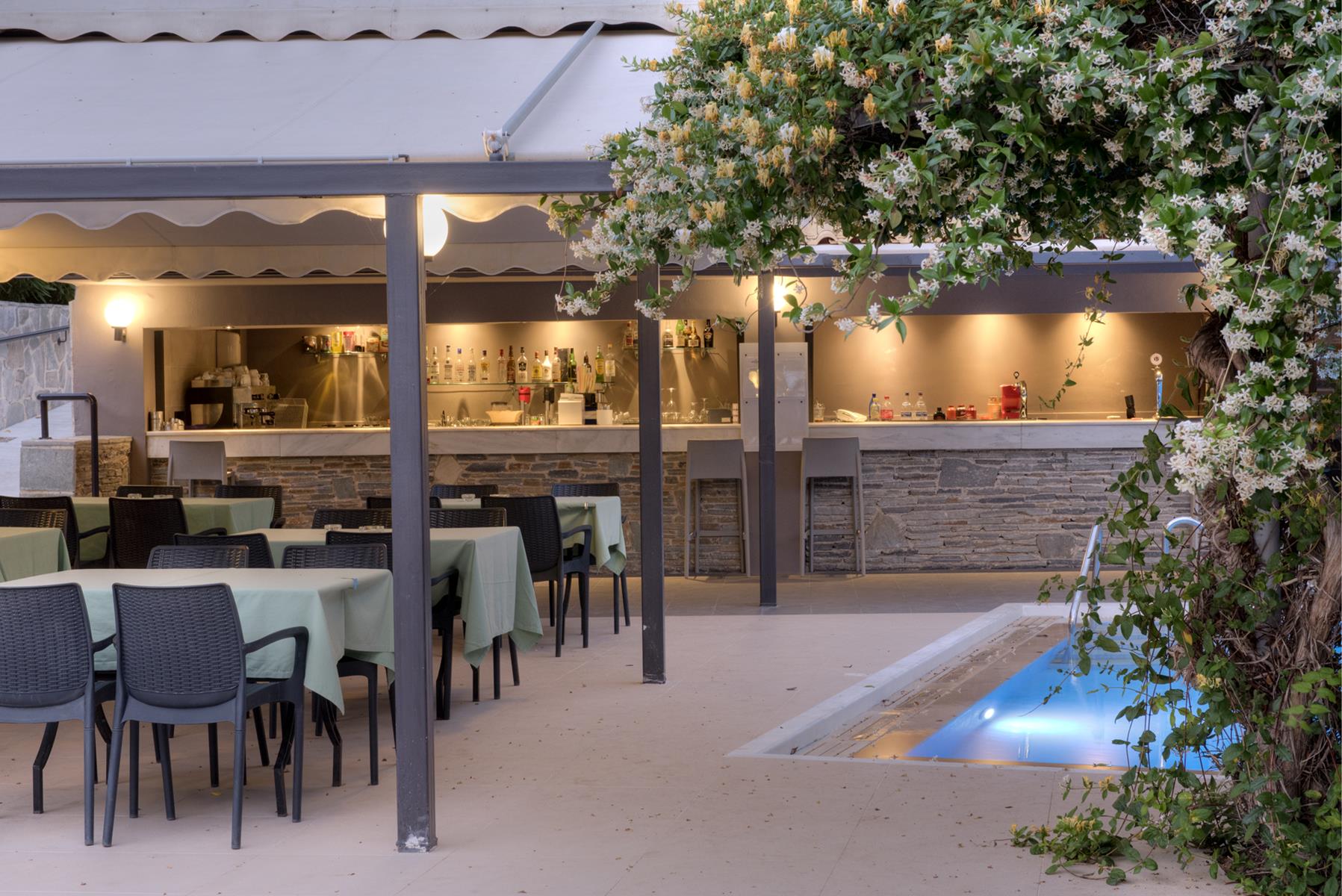 Facilities
Our hotel facilities and services are modern and perfectly match the needs of our guests nowadays. During your stay at Miramare Hotel, we will try to make all your wishes come true.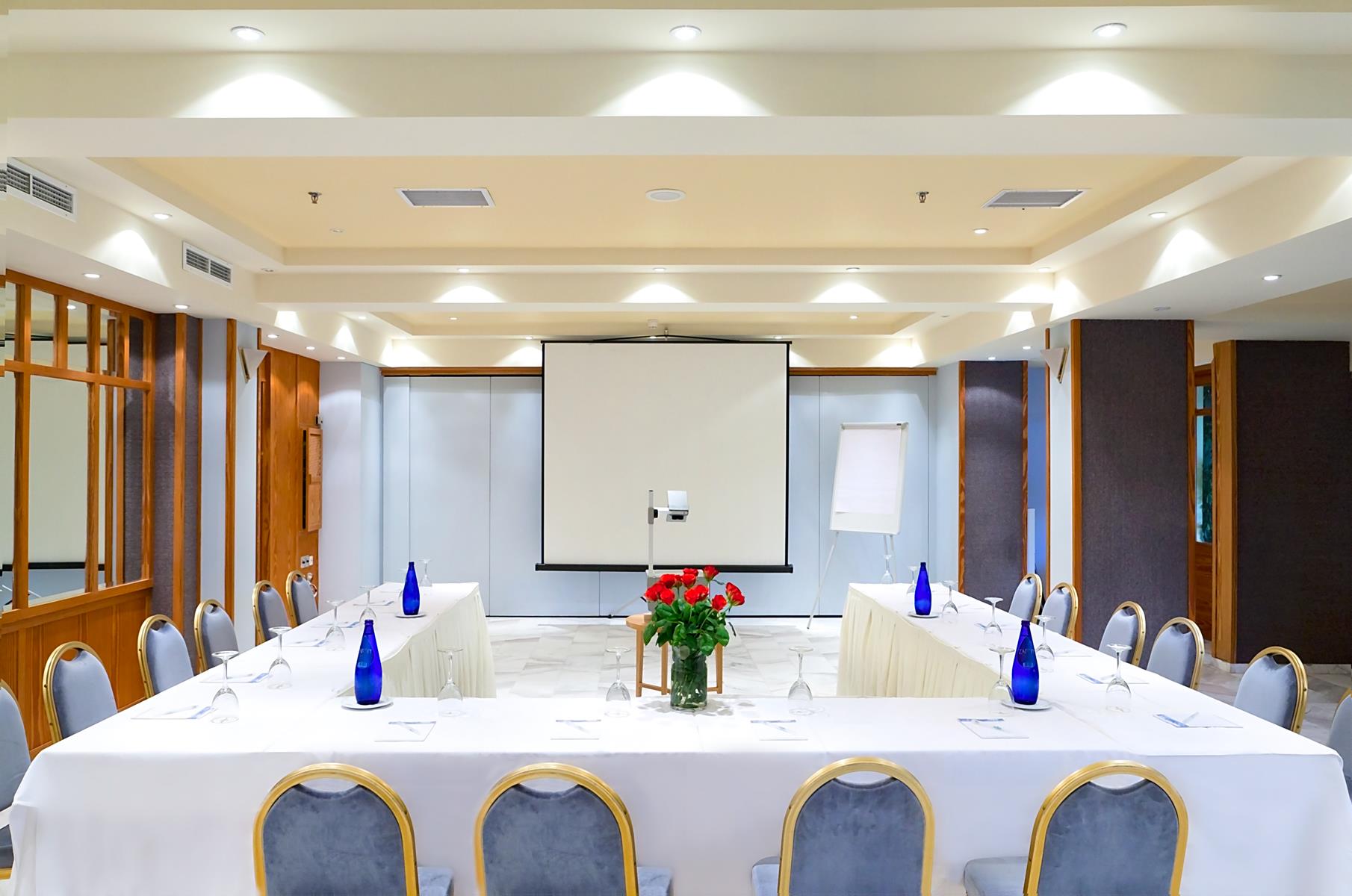 Conferences & Meetings
Hotel Miramare Eretria has two conference rooms situated on the pool level of the Skyros Bungalow both of which have natural light.